---

UNITY in December
UNITY members celebrated the holiday season by hosting WHS Christmas Spirit Week. Members planned a week of festivities for scholars to participate in, to include setting up tables on the practice field where scholars could decorate their own ornament to take home and display on their own tree. Scholars also came to school wearing their Ugly Christmas sweaters and Santa hats. UNITY members spread the holiday cheer by encouraging scholars to send a positive message to their family, friends, and teachers via email. ~ Kiley Scott




---
Return of In-Person Band Concerts
The Jr High Bands took to the stage on December 13 to perform their first-ever concert. Pictured below are the 7th grade band, who just got their instruments in November, and then 8th grade band standing to receive the audience's appreciative applause.
The High School Band performed a number of selections and was the first group to be livestreamed!

The AV Club is hoping to livestream all home events on the WHS Activities YouTube channel.
---

Staff Feature: Selena Ben

Selena Ben is a Special Education Teacher, even though she originally wanted to be a registered nurse. Mrs Ben attended the University of Utah to be an early childhood teacher where she developed an interest in caring and working with students. Mrs. Ben said several challenges in her profession are teaching students of various grade levels and writing student paperwork. Mrs Ben's advice for people who are interested in this field is to understand the Individualized Education Program (IEP) and strive to make a positive impact with scholars and parents. Mrs. Ben says, "Keep it simple. Be flexible. Don't be afraid to try new things, to stop what's not working, and be the reason scholars want to be at school." ~ Mikaela Benally

---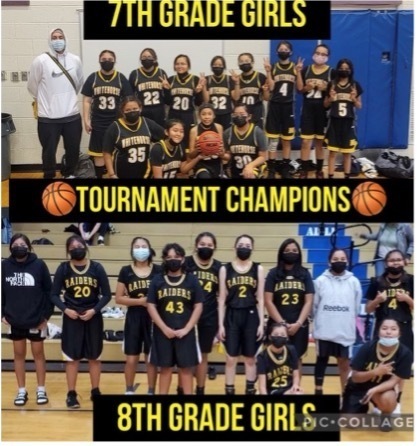 Jr High Girls' Basketball

The Jr High Girls' Basketball team won their final games of the season against Monument Valley. The 7th grade only lost one game the entire season and the 8th grade team was undefeated. Coach Trevor Martin is now looking forward to a great season for Jr High Boys' Basketball. Practice starts at 6:30 am on Monday, January 3, in the WHS Gym.

---
High School Boys' Basketball
Coach Evan Grant is back to coaching Boys' Basketball and working to ensure players follow the safety protocols, to include wearing masks on and off the court, maintaining a safe distance, and making sure everyone sanitizes before and after playing. Grant has always enjoyed basketball and coaches because it is a fun experience. Grant says some difficulties are making sure players stay on top of their grades and being safe at school and home. Coach Grant believes that communication and dedication from everyone is what makes for a great team. He says he "has missed basketball, is glad to be back, and hopes it stays back! What's exciting is when the team is able to perform to their full abilities and just have fun while playing. I'm just glad we were able to play against other teams but I'm looking forward to playing everyone." The team won the Consolation bracket at the Ft Wingate Tournament December 16-18!
~ Nicholas Pelt

Kay-son, a senior on the basketball team, is one of the managers. He says, "Most of the players on the team have been playing with each other since middle school, so they know how to work together." He believes the team's defense is one of the strongest points. Kay-son helps individuals out during practice by working to improve different skills and observing to point out weakness and strengths. For example, he mentioned that our school is a 1A school playing against schools that have a higher classification. He noticed our height different, so gave some advice about boxing out and rebounding the ball. ~ Keeyah Begay
---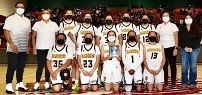 Lady Raiders Place 2nd at Jerry Richardson Memorial Invitational!
On December 3, the Lady Raiders defeated the Lady Chieftains (Shiprock) in the Championship Semi-Finals with a score of 51-40. This put WHS up against Navajo Prep for the Championship round, but the Lady Raiders lost to with a score of 48-27. Heidi Thomas, WHS starting guard, and Kailee Tohonnie, WHS starting forward, received Jerry Richardson's All Tourney Award.
---
Wrestling Feature: Marcus Denny
On December 4, Marcus Denny, a Junior wrestler for WHS, placed 2nd at the Moab Invitational. Marcus said, "I felt nervous going into every match, but got over it simply by going on the mat and using the nerves to fuel my energy." The other schools at the Moab Invitational were San Juan, Moab, Durango, and Monticello. After his final match, Marcus said "I felt content and happy that I placed 2nd" becease he had thought he would perform horribly. He is anxious and excited for the next tournament which is January 5 at Monument Valley.
---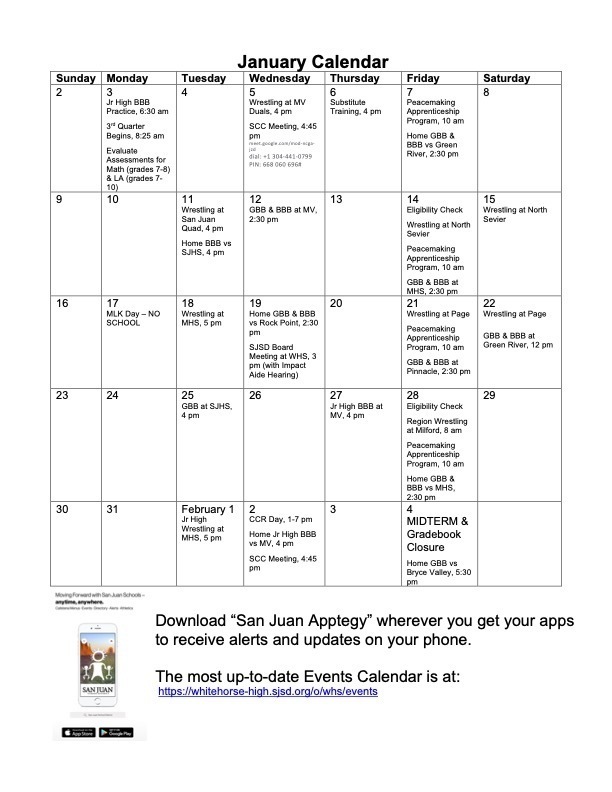 ---
---