---
Congratulate WHS Sterling Scholars!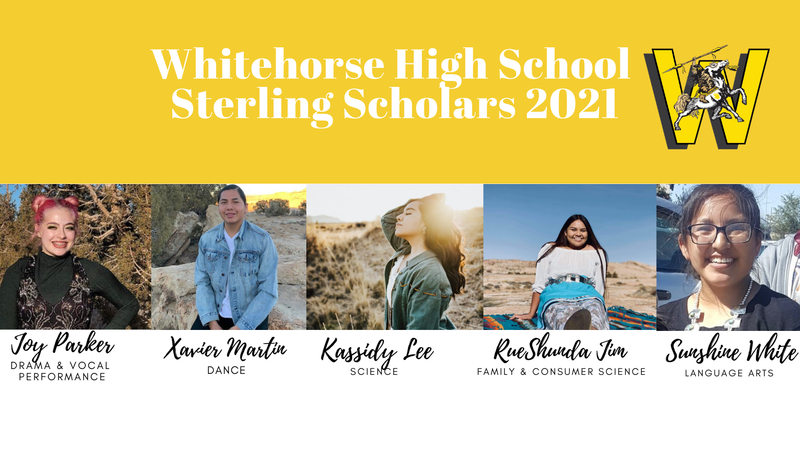 ---
Join Our College & Career Readiness Day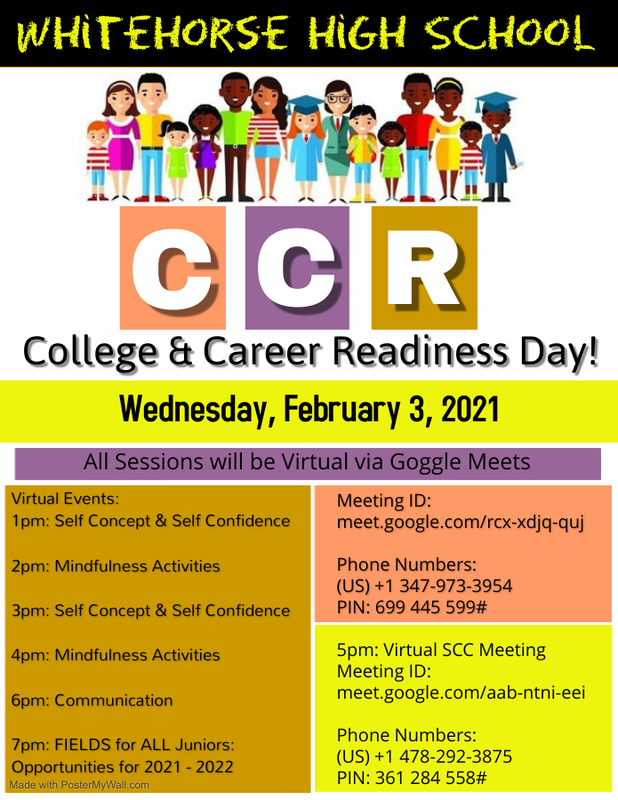 ---
Biodiversity Unit Starts February 1
Biodiversity is the variety of all life on Earth, including plants, animals, bacteria, and fungi. High biodiversity indicates many different species. We will learn how making daily life decisions about preserving biodiversity can help the human population and all organisms sustain life.
This unit is inside the big envelope, with a hot pink label, that was delivered on January 27. Inside the envelope is a new, hard cover journal and a special book related to the Biodiversity Unit.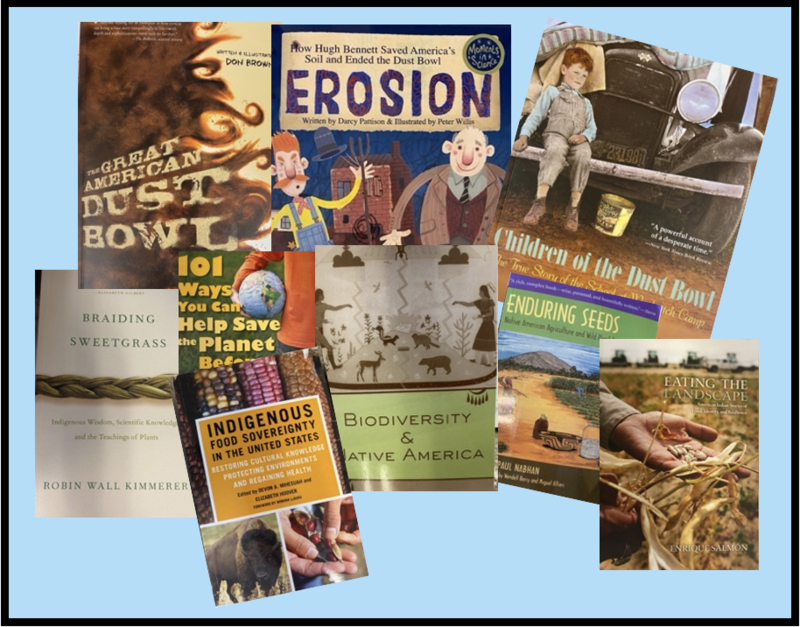 What scholars submit each week earns them passing grades for all of the following classes: 
Music 7, Band I, Intermediate Band, Advanced Band, Guitar/Piano, Chorus, 

Art Foundations I & II, 3D Fine Arts, Navajo 7, Navajo 8, Navajo I, Navajo II, 

US History I, US History II, Geography, World Civilization, Government, 
Engineering Principles, Physics, & CAD/Architecture,

Business Office Specialist, Customer Service, Digital Media, CCA 7,

Journalism, LA 7, LA 8, LA 9, LA 10, LA 11, 23-LA 7-9, 23-LA 10-11,  

Reading 7, Reading 8, Reading, Reading II, 23-Reading 7-12, 

Participation Skills, Fitness for Life, Health 10, Health 8, Beginning Fitness 7, 
Science 7, Science 8, Earth Systems, Biology, Zoology, and Medical Forensics.
If you have adequate Internet connectivity, please submit assignments for the Biodiversity Unit through the Canvas course. If Internet connectivity is not great, email a photo of your learning evidence to a teacher or your Advisor. You may also text a photo to 801.633.6755 with your name. Please reach out with questions and concerns. We want to help! 

---
We Are Excited to See Family Cookies!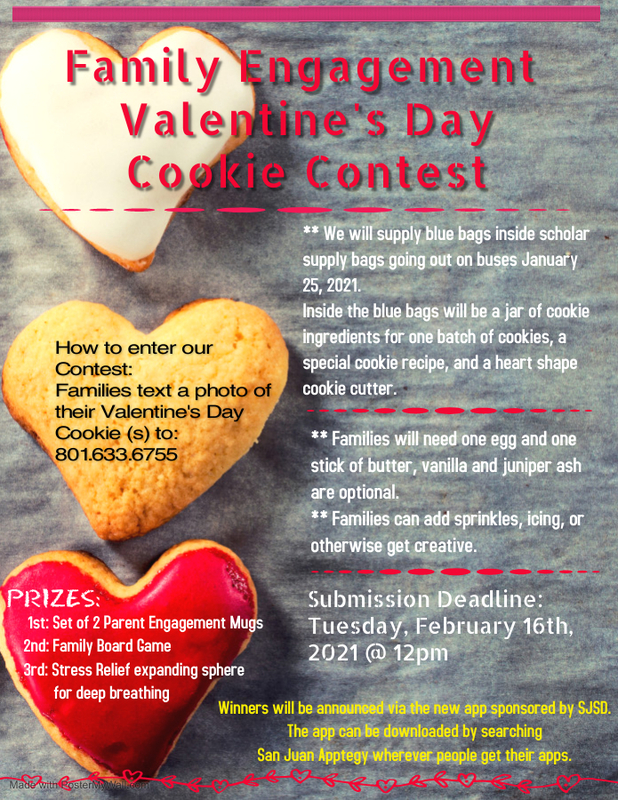 ---
Incentives for Scholars
Faculty and staff have been giving out lots of incentives this quarter. There have been almost 200 broadcast drawings in January! Scholars are eligible for these drawings by joining live Broadcasts. If scholars cannot connect, they can still be entered into incentive drawings by reaching out to their teachers and discussing what they missed.
We are also giving out some bigger incentives to scholars who are putting forth that extra effort. These larger drawings are for things like:
* Taking the required civics test (seniors) on time,
* Good grades 2nd quarter, and
* Attending advisory on Mondays at 3:10 pm.
We love rewarding our scholars with headphones, bluetooth speakers, games, art supplies, drones, fit bits, and of course hot Cheetos, a scholar favorite.
---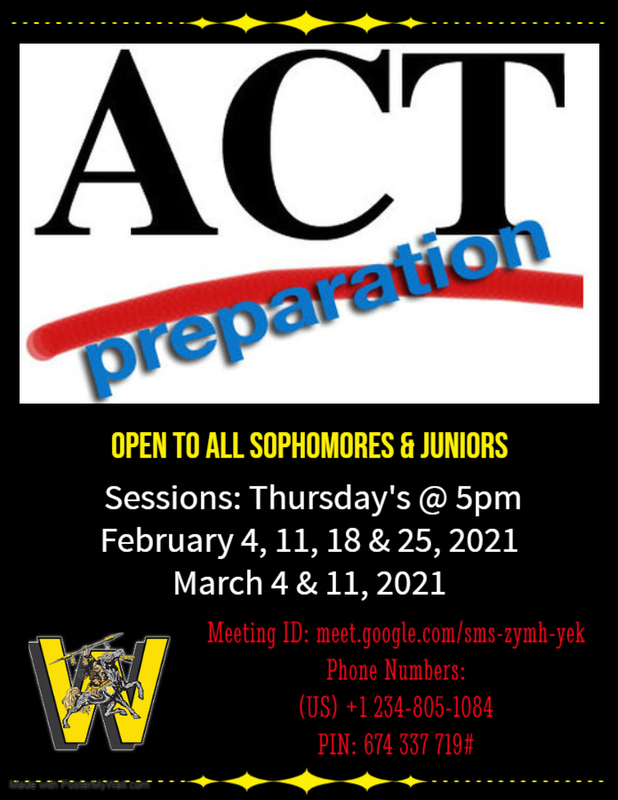 ---
LAN Project: If you want to know if your location is going to be part of the LAN Project where scholars can connect directly to school wifi, text a google map pin of your location to 833.223.8374. People may also text this number about questions related to the LAN Project.
---
Special: For Seniors Only!